As on a every good Sunday I am having my experimental cookout! this time I had to get rid of carrots so I decided to make a Carrot Muffins.
it is really easy, healthy and fast.
Here comes recipe!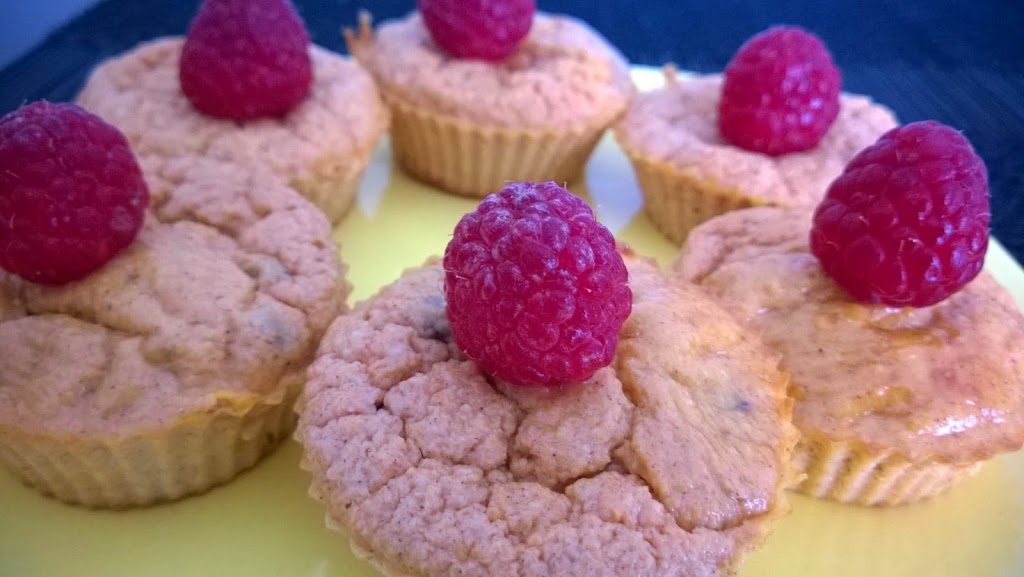 Ingredients:
1 cup Oat flour (you can also blend regular oat flakes)
2 scoops natural protein Powder (plain whey works great)
1/4 cup Stevia
2tsp cinnamon
1/2 tsp Baking soda
4 egg whites
3/4 cup water
2 cups pureed carrots ( I blended them)
1/3 cup plain, non-fat Greek yogurt (or dry curd cottage cheese – blend it till it's smooth)
1tbsp Vanilla extract (or vanilla powder)
Directions:
1. Preheat oven to 180C (350F)
2. Mix all dry ingredients together. then mix all wet ingredients and stir all together till it gets smooth consistency.
mix all dry ingredients
frisk egg whites
mix together
3. prepare muffin forms or muffin tin sparying with extra virgin olive oil.
4. place batter in muffin forms/tins and put it in the oven.
5. Bake for 25-30 minutes. Check at 20th minute mark and do not open the oven before as otherwise they won't grow.
Voilà, you have carrot muffins! if feel like decorating them can use whatever your imagination and ingredients allows you to – i used some raspberries and coconut and some chocolate pen 🙂