It's been just over a month since I move to London and I have already found my new, favourite place in London – Kew Gardens. It's a botanic garden in a middle of busy London ( and not any botanic garden – an UNESCO Botanic garden). A magical place, I must say: quiet, spacious, unique, dreamy and so peaceful that even a peacock is enjoying a stroll there.
If you are searching for an alternative place to visit when next time in London – Kew Gardens is the right spot. In summer they even offer a wide range of outdoor activities including concerts and exhibitions, so make sure you are not missing out.
See for yourself my first impressions last weekend.
Of course – a sunny day asks for a dress. And Kew Gardens in a sunny day asks for a floral dress. perfectly blending in among the flowers and plants.
Inside the Palm House you will find plans from all around the world – including Amazon Jungles and South African coffee plants. And while exploring so you will feel the heat – as in a real jungle. So be prepared..
..and the higher you go ( you can go to the second floor to see from above the plans and trees) the hotter it gets, so when you get down it will feel way fresher than before even if is truly hot. So donate expect to stay there for a long and take many pictures – just too hot. But oh, so wonderful!
The heat is making me enjoy the view with closed eyes.
And once out of the Palm House we explored the boardwalks and plant diversity. There are several cafes and houses within the park, so make sure you grab a map to not get lost and to enjoy each corner.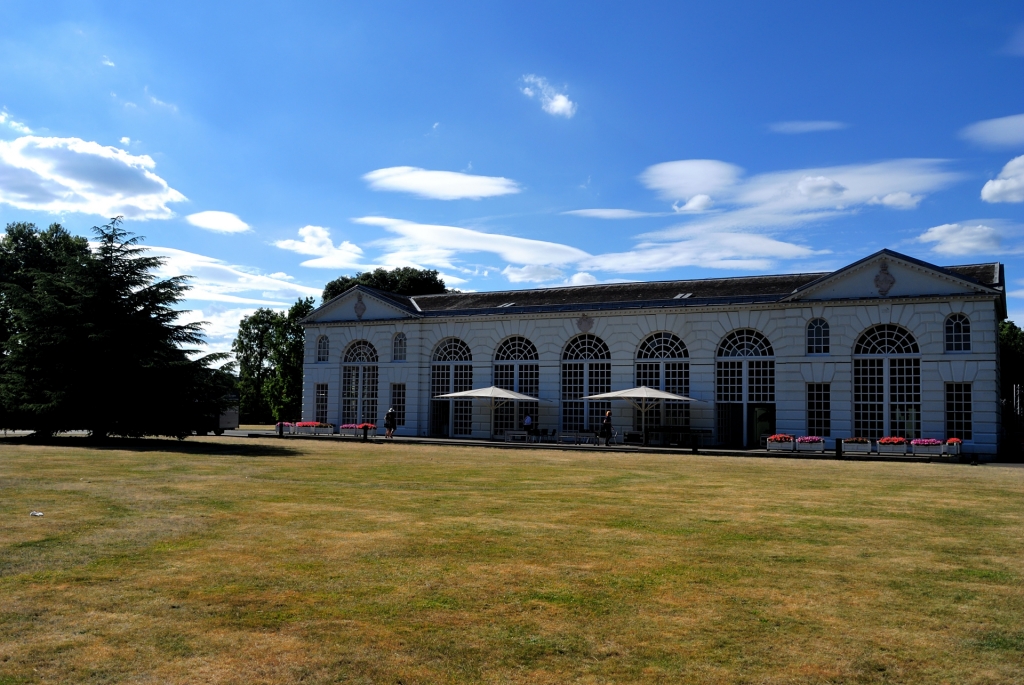 There is even a perfect corner for pandas – a bamboo garden ( minus pandas). But so relaxing and makes you think that you have arrived at Japan.
Continuing the stroll and exploring different corners of park we came across a "local"..
I almost jumped and clapping my hands like a little girl went closer to see this majestic bird. Haven't seen this close a peacock not even a zoo. and this fellow was just strolling around. ( If following me on Instagram you might have seen the live stories about it. Couldn't resist documenting it).
And once you have strolled along a peacock, spotted countless squirrels and hugged a tree you arrive to a Japanese landscape and Zen garden.
As the evening falls and we have to leave the garden we stroll quickly through the wonderful, green shop where you want to buy everything.. Starting handmade soap, lavender and rose chocolate, seeds and honey, jewellery and books and of course – plants. I got myself a coffee plant in a mug from Africa.
As one afternoon is not enough to explore everything, than I am determined to go back to explore the rest of the park and check out Royal Kitchen Garden which was close last time, Lake Sackler crossing, pagoda ( currently under reconstruction as well as temperate House) as well as Treetop Walkway ( 18m high and created by Mark Barfield ' the same who designed London Eye) for scenic views.
But to properly enjoy – you must visit for yourself! Just a perfect Sunday in London's great outdoors.