Easter is finished and this working week is almost done as well (here in Italy we have a national holiday on Friday), so woo-hoo another long weekend 🙂
Apart from typical egg coloring, egg fights, swinging to avoid those annoying mosquito attacks this summer and Easter lunch with my friends I also made some slightly alternative cookies as well. cookies made from white beans and coco. super fast, easy and tasty.
so all you need is:
INGREDIENTS:
4 egg whites
40 g almonds (shredded or all other nuts as per your preference)
40-50g shreaded coconut
140g white beans (from tin)
10 tsp stevia sugar (or other sweetener)
PREPARATION:
beat the egg whites, blend the white beans and almonds. To egg whites add all other ingredients, mix it all together well and put them on the baking pan (put the baking paper under) with a spoon and put in a pre-heated oven in 170'C and bake till ready (15-20 min).
ingredients for the recipe (i added 1 more egg later)
beat the egg whites
blend well white beans
mix all together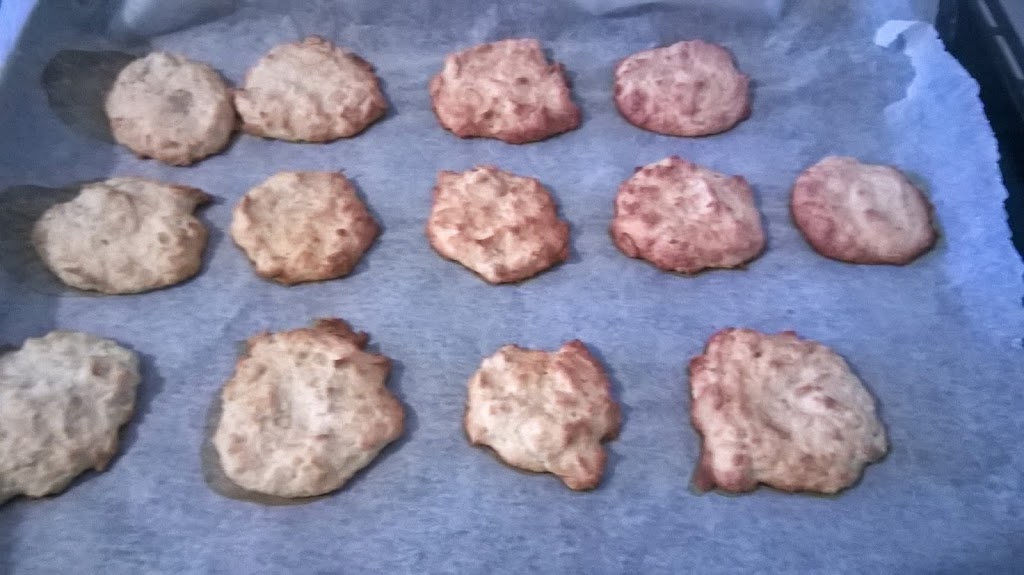 put in the oven
ta-daaaa! cookies are ready! enjoy while hot
Tip, to keep them soft keep them in a closed food container (if can resist and not to eat them all at once) 😛
Enjoy!
the best things about these cookies they are really light and healthy and perfect for your diet!
Nutrition info for 100g:
Protein = 8,8g
Carbs = 6,7g
Fat (the good one) = 12g
Kcal = 173